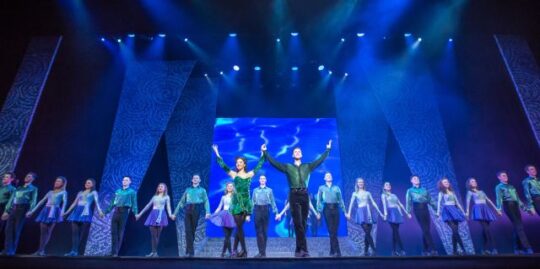 4 stars
"Riverdance" has played for a quarter of a century. Now appearing in Chicago at the Cadillac Palace Theatre, the company is celebrating its 25th anniversary.
Composed by Bill Whelan, produced by Moya Doherty and directed by John McColgan, Riverdance's folk-driven exciting sounds and steps have been loved by people of all ages.
In 1995, the show's premiere was in Dublin with Irish and international music and dance. Then it went to London followed by a hugely successful tour begn in New York in 1996.
During the next two decades, "Riverdance" toured North America, Asia, Europe, Oceania, South Africa, and South America. It has been a favorite Grammy Award-winning show all over the world!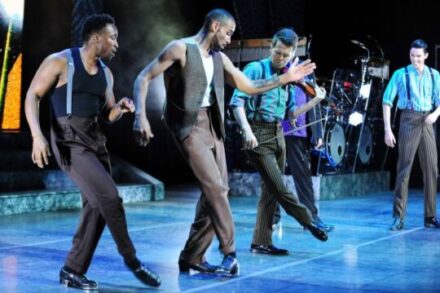 The Riverdance Irish troupe was 24 dancers, with the six principals being Will Bryant, Maggie Darlington, Anna Mai Fitzpatrick, Patrick O'Mahony, Jason O'Neill, and Gianna Petracic.
The Riverdance tappers were Lamont Brown and Tyler Knowlin. And there were also additional dancers in the Russian folk dance troupe.
Not only was the audience thrilled with the dancing, but the singers, drums, saxophone, fiddles and whistles made the music fabulous. And the background showed many places, beginning with the river and continuing through many areas with spectacular lighting and beautiful costume designs.
DETAILS: "Riverdance" is at Broadway In Chicago's Cadillac Palace Theatre at 151 W. Randolph St., Chicago through Feb. 9 2020/. Running time: 2 hours with one intermission. For tickets and other information, call Broadway In Chicago at (800) 775-2000, or go visit Broadway in Chicago.
Francine Pappadis Friedman
For more shows visit Theatre in Chicago