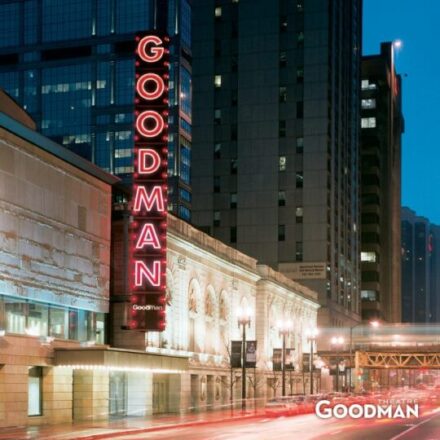 Lights are out not just on New York's famed Broadway. Because the Coronavirus is so contagious, most of the stages in Chicago, considered the most prolific theater production community in the U.S, have also temporarily dimmed their lights, according to League of Chicago Theatres Executive Director Deb Clapp. (And yes, some spell theater as theatre).
The decision was made shortly after Governor J.B. Pritzker and Chicago Mayor Lori Lightfoot urged that public gatherings of more than 250 people be suspended until possibly May 1. The mandated temporary suspension was for gatherings of more than 1,000 people.
"The safety and health of our audiences, artists and theatre staff remains our highest priority," said Clapp. "As the situation around COVID-19 evolves, we will continue to share with our member organizations precautions they can take as outlined by federal health authorities and state and local officials to ensure that theatres are ready to welcome patrons back after this temporary shut-down."
Capp noted that the League is working to support members with venues fewer than 250 as they decide the best course of action for their individual venues. She also suggested that theater patrons who already have tickets should contact those theaters for more information.
In a separate statement, Goodman Theatre announced its suspension of performances beginning March 13. The action affects the Chicago premiere of Jocelyn Bioh's "School Girls; Or, The African Mean Girls Play" directed by Lili-Anne Brown that was slated to open March 16.
The opening of Brian Friel's "Molly Sweeney" directed by Robert Falls, has been postponed to April 20.
"Goodman Theatre prioritizes the health and safety of our audiences, artists and staff," said a joint statement released by Artistic Director Robert Falls and Executive Director Roche Schulfer.
The statement went on to say, "We hope this action will help the nationwide endeavor to contain this devastating virus. We will continue to monitor this situation as it unfolds and communicate plans for the future. We are grateful for all that our artists and staff have invested in this production, and appreciate our audience and patrons' understanding and support during these unprecedented times."
Goodman options for ticket holders included a credit towards a future Goodman production or a tax deduction for the total value. Goodman Patron Services will be in touch to make arrangements, or patrons can email [email protected] or call 312.443.3800. Tickets to future productions continue to be available. Visit GoodmanTheatre.org for the latest updates.
Jodie Jacobs