Of course, theater audiences want different things before going ahead to spend money and time on a show. Some folks prefer musicals, others like Shakespeare and some gravitate to shows that are different or particularly creative. Because opera is also dramatic theater that requires excellent acting, compelling story lines and fine voices, we include Lyric Opera productions when applicable.
Here is Chicago Theater and Arts reviewers' list of favorite productions seen during 2019 which was designated by the City of Chicago and the League of Chicago Theatres as the Year of Chicago Theatre.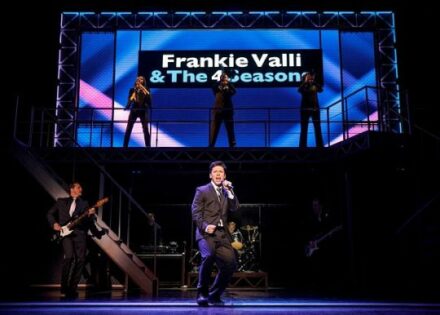 Francine Pappadis Friedman
"Jersey Boys" at the Auditorium Theatre in April, 2019. I headlined it: 'Oh, what a night!" Amusing dialogue was interspersed with tremendous songs by four guys, the story of Frankie Valli & The Four Seasons who were living in New Jersey. Not only did their songs keep the audience laughing, but even younger audience members were swinging and swaying in their seats. And many of their songs sang about love!
"Falsettos" at the James M. Nederlander Theatre in May/June 2019. I headlined it: "Let's live life through music." It was a fabulous musical taking place in New York in the 1970s, with a psychiatrist, gay men and women, and a little boy—one of the main characters—who was worried about his father's sexuality when his parents got divorced. The story moved along with songs and the boy, whose father sang "Father to Son," that said he'd always be there for him.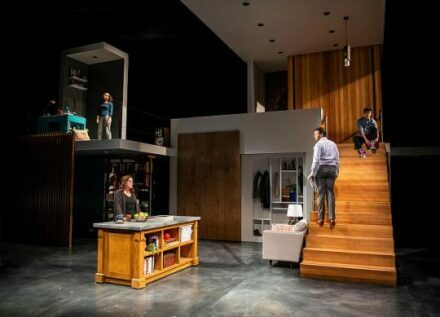 Jodie Jacobs
"Next to Normal" at Writers Theatre, Glencoe in June. Writers Theatre unerringly brought to the stage what life is like in a home where a family member is mentally ill. Penned by Brian Yorkey who also did the lyrics and with music by Tom Kitt, the show took three Tony awards in 2009. It also won the Pulitzer Prize for drama because even though it has highly expressive musical numbers, it is not a feel-good musical.
"Oslo" a Timeline Theatre production at the Broadway Playhouse in October, brilliantly revealed the behind the scenes negotiations in Norway that led up to the famed handshake on the White House lawn between Israeli Prime Minister Yitzhak Rabin and Palestine Liberation Organization (PLO) leader Yasser Arafat in 1993. What "Oslo," the multi-award-winning play by J. T. Rogers does is introduce audiences to Mona Juul, superbly acted by Bri Sudia whose sensible but passionate portrayal of the Norwegian diplomat who initiated the behind the scenes action, glides from serious to charming to comic, and to Scott Parkinson who as facilitator Rød-Larsen has the difficult task of making all the players in the sensitive negotiations, look good.
Don Giovanni" at the Lyric Opera House in November and December is an 18th century Mozart opera in perfect tune with #MeToo times. If you knew before seeing Lyric's outstanding production of "Don Giovanni" that (Il dissouto punita, ossia il Don Giovanni), translates as "The Rake Punished, namely Don Giovanni " (also The Libertine Punished), you would have some idea that the opera was not about a lover but about a powerful man who felt entitled to take sexual liberties. However, directed by Robert Falls, artistic director at Goodman Theatre, the Lyric production skillfully makes the comic moments funnier, the sexual attempts more offensive, the violence more dramatic and the punishment more tumultuous.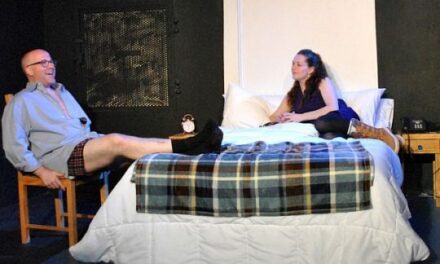 Reno Lovison
"International Falls" by Agency Theater Collective and End of the Line Production at the Nox Arca in August. It was an intimate play with truthful dialog that was well acted.
"My Life as A Country Song" by New American Folk Theatre at Chief O'Neill's in October. It had very good original music.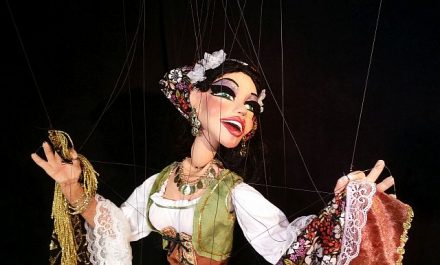 Pamela McKuen
My favorite is a theatrical event: the 3rd Chicago International Puppet Theater Festival. More than 100 performances of 24 shows were given by professional puppeteers from 11 countries at 19 venues. I had the privilege of seeing "Ajijaak on Turtle Island," the story of a young whopping crane who was accidentally separated from her parents during her first migration. Along the way to unification, she learned valuable life-lessons about herself and living in harmony with nature. Puppets of all sizes and styles, their handlers, musicians and dancers interacted seamlessly to present an engaging and unforgettable experience.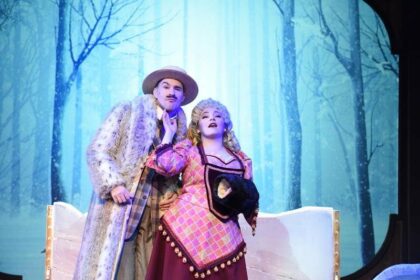 Mira Temkin
Comedy Kills in "A Gentleman's Guide to Love & Murder" at Porchlight Music Theatre" mid January to mid March. This was my favorite show of the year because of the fine acting of Jefferson- Award Winner Matt Crowle who plays multiple roles of both men and women. This hilarious musical comedy tells the story of Monty Navarro, a conniving, down-on-his-luck Englishman who finds out he stands to inherit the earldom of Highhurst and substantial wealth if only he could eliminate his eight pesky relatives who stand in his way. Quickly as you can imagine, things start to go awry. But Navarro must keep on his toes with both his mistress and his fiancée… and not get put in jail. And those darting eyes… hysterical!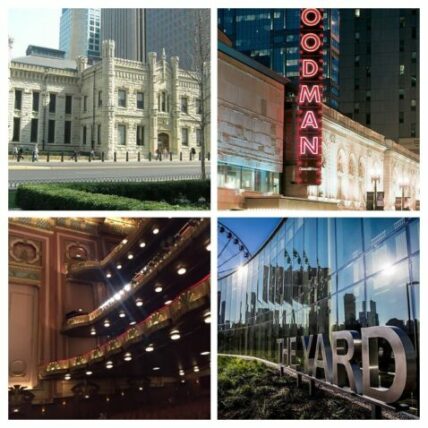 Well, even though the designation of Year of Chicago Theatre is about over, all of us at Chicago Theater and Arts think we're lucky to have great theater on stages large and small throughout the Chicago area every year.
We know that the theater season doesn't go by the calendar year at every venue but no matter how the season is divided, we are very much looking forward to seeing and reviewing the best of 2020.
We wish everyone an interesting theater experience in the new year.